If you're looking for a new fragrance to add to your collection, look no further than jasmine perfumes! Jasmine is a beautiful flower that has a delicate, floral scent. It's perfect for both men and women, and there are many different perfumes available that feature jasmine as the main ingredient. In this article, we will discuss the best jasmine perfumes on the market today. We'll also provide some tips on how to choose the right jasmine perfume for you.
Best Jasmine Perfumes
This article will provide readers with a comprehensive guide to jasmine perfumes, perfect for anyone looking for a new scent! We'll cover everything from the top jasmine perfumes to how to choose the right one for you. By the end of this post, you'll be an expert on all things jasmine perfumes!
Jasmine perfumes are a great choice for anyone looking for a new fragrance because they are both classic and timeless. Jasmine has been used in perfumes for centuries, and its delicate floral scent is loved by men and women alike.
What is Jasmine?
Jasmine is a sweet-smelling floral shrub that has been used in perfumes for centuries. The jasmine plant is actually part of the olive family and it is native to Africa, Eurasia and Oceania.
The jasmine flower is very delicate, and it takes a lot of jasmine flowers to make just one ounce of jasmine oil. This makes jasmine perfumes very expensive, but they are worth the price.
Jasmine perfumes are seductive and romantic, and they are sure to please anyone who smells them. They are often light and fresh-smelling, making them perfect for daytime wear. And because the scent of jasmine is so versatile, jasmine perfumes can be blended with other fragrances to create unique and personalised scents.
Which Jasmine is Used for Perfume?
There are around 200 species of jasmine, but only a couple are used to create jasmine perfumes. The most popular type of jasmine used in perfume is jasmine sambac, which is native to Asia. Jasmine sambac has a rich, sweet scent that is highly intoxicating.
The other popular type of jasmine used in perfume is jasmine grandiflorum, which is native to Europe. Jasmine grandiflorum has a more floral scent than jasmine sambac, and it is often used as a top note in perfumes. Jasmine absolute is a botanical oil extracted from jasmine grandiflorum.
1. Chanel No. 5
The first jasmine perfume on the list is Chanel No. 5. This classic fragrance has been a mainstay on department store shelves since first launching in 1921. When quizzed on what she wore in bed, Marilyn Monroe simply replied, "I only wear Chanel No. 5″.
This floral aldehyde fragrance has top notes of bergamot, peach, neroli, aldehydes and ylang-ylang and middle notes of fresh jasmine and lily of the valley. The base notes of sandalwood and moss are balanced by vanilla in this signature scent.
Other great Chanel fragrances with jasmine notes are Chanel No. 19, Gabrielle and Coco Mademoiselle.
2. Nuit de Cellophane, Serge Lutens
Created in 2009, Nuit de Cellophane by Serge Lutens is an easy to wear jasmine perfume for men and women. At first glance, the jasmine note is front and center, but a closer examination reveals a complex web of other ingredients, including osmanthus, honey, sandalwood and musk. The result is a perfume that is well balanced and utterly seductive.
Serge Lutens has some other great jasmine based scents such as A La Nuit, Sarrasins and La Religieuse.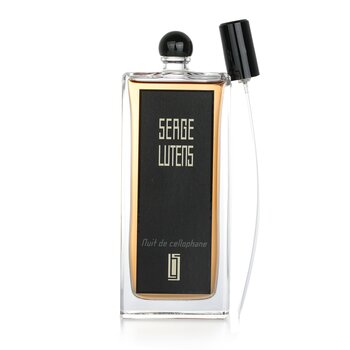 3. Soleil Vibrant, Lalique
Lalique is a French company that is known for its high-quality glassware. The company has been in business since 1888, and it has always been associated with luxury and elegance.
In recent years, Lalique has expanded its product line to include luxurious perfumes for men and women. Soleil Vibrant Lalique is an eco-friendly perfume that features sustainably sourced ingredients such as pear and ginger essence. Indian jasmine sambac absolute is obtained from 100% upcycled flower petals, while Dreamwood™ is a patented base molecule that evokes sandalwood.
If you're looking for a jasmine perfume that is both fresh and sophisticated, Soleil Vibrant from Lalique is an excellent choice. The stylish bottle features a chain charm that can be worn as an anklet or bracelet.
Soleil Vibrant Lalique will be available from Harrods, the Lalique boutique in London and lalique.com exclusively from mid May and in selected Fenwick stores, Debenhams.com, Fortnum & Mason, Scent Store, Scent Lounge and Jarrolds from mid June.
4. Splendida Jasmin Noir, Bvlgari
Splendida Jasmin Noir by Bvlgari is a well-known jasmine-based perfume that was launched in 2017. This is a rich, sensual fragrance that is perfect for fall, winter and evening wear.
The scent features top notes of gardenia and green plants, middle notes of jasmine and sandalwood, and base notes of cashmeran, tonka bean and patchouli. This contemporary floral fragrance for women is crisp and calming at the same time.
Whether you're looking for a romantic date night fragrance or a sophisticated scent for an important event, Splendida Jasmin Noir is sure to please.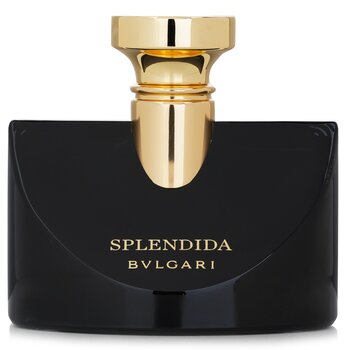 5. Arpege, Lanvin
In 1927, famous French fashion house Lanvin released a perfume called Arpège, which quickly became one of the most popular jasmine-based fragrances of the 20th century. The scent was created by master perfumers André Fraysse and Paul Vacher for Jeanne Lanvin who gave it to her daughter on her 30th birthday.
The unique blend of jasmine, honeysuckle, lily-of-the-valley, coriander and patchouli creates a distinctive and unforgettable floral aldehyde fragrance. Today, Arpège remains one of Lanvin's best-selling perfumes, and its unique jasmine scent continues to captivate women all over the world.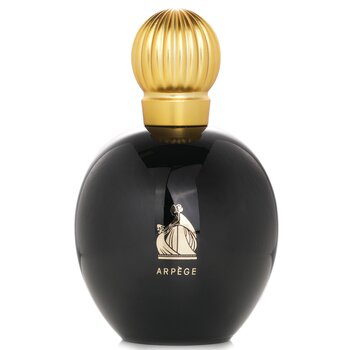 6. J'Adore, Dior
Another luxurious option, J'adore is a classic sambac jasmine absolute perfume with notes of Damask rose, ylang-ylang, pear and musk. First launched in 1999, this floral fruity fragrance has since become a classic, cherished by women of all ages.
J'Adore remains one of Dior's most popular creations, and it continues to cast its spell on new generations of perfume lovers. Its distinctive packaging makes it a great gift option, and it is available at most department stores.
There are several other iterations of the J'Adore scent, including J'Adore Absolu, J'Adore Infinissime and J'Adore L'Or.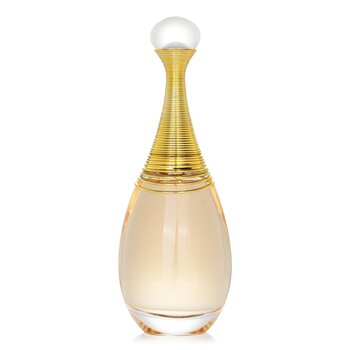 7. Jasmin Rouge, Tom Ford
One jasmine perfume that perfectly illustrates the versatility of this scent is Private Blend Jasmin Rouge Eau de Parfum by Tom Ford. This amber floral fragrance begins with top notes of cardamom and bergamot, which give way to a heart of Sambac jasmine and neroli.
The base notes of Mexican vanilla and labdanum add a warm, sensual finish. Whether you're looking for a light and fresh fragrance for daytime wear or a rich and enigmatic scent for evening, Jasmin Rouge Eau de Parfum is sure to please.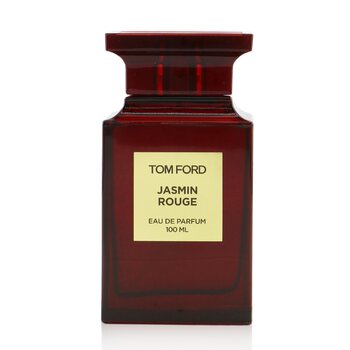 8. Gucci Bloom Nettare di Fiori, Gucci
Looking for a new floral fragrance to fall in love with? Gucci Bloom Nettare di Fiori may just be the one.
This jasmine-infused perfume is perfect for those who love floral scents. It has fragrance notes of ginger, rose, jasmine buds, tuberose and Rangoon creeper.
Gucci Bloom comes in a stylish pink bottle that will look great on your vanity. This sensual fragrance is ideal for special occasions.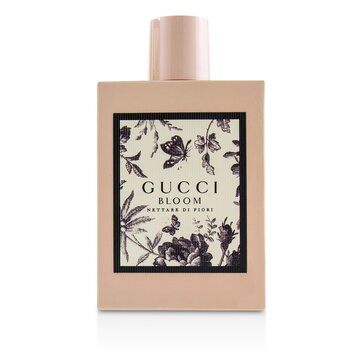 9. White Jasmine & Mint Cologne, Jo Malone
Jo Malone is a British perfume house that is well-known for its luxurious unisex scents. The brand's White Jasmine & Mint Cologne is a refreshing take on the classic jasmine fragrance, with subtle floral notes and a fresh scent.
This floral green fragrance features top notes of mint and chamomile, middle notes of jasmine and orange blossom and base notes of dried plum and guaiac wood. This intoxicating blend of ingredients makes for a truly unique and memorable perfume.
Another good Jo Malone jasmine based fragrance is their Jasmine Sambac and Marigold Cologne Intense Spray.
10. Le Labo Jasmin 17
Le Labo Jasmin 17 is another great unisex jasmine-based perfume. The jasmine scent is fresh and delicate, with just a hint of sweetness. It is a perfect scent for daily wear, as it is not too strong or overwhelming.
This floral woody musk fragrance features notes of palmarosa, bitter orange and jasmine, which add a touch of sweetness and depth to the fragrance. The perfume also has a clean, powdery finish that makes it feel very sophisticated. Overall, Le Labo Jasmin 17 is a subtle yet elegant jasmine perfume that is sure to please anyone who enjoys this type of fragrance.
Choose the Right Jasmine Perfume for You
There are many different factors to consider when choosing the right jasmine perfume for you. The first step is to decide what type of scent you prefer.
Do you like light and airy scents, or do you prefer something more bold and strong? Do you have a preference for white flowers, woody notes or fruity accents?
Once you've decided on the type of scent you like, you can narrow down your choices by price. Jasmine perfumes range in price from around $30 to over $100. If you're looking for a high-end jasmine perfume, expect to pay closer to $100 or more.
In Conclusion: Best Jasmine Perfumes
Jasmine is such a beautiful and versatile fragrance, it's no wonder that so many perfumes feature it as a main note. Choosing the right jasmine perfume can be tricky, but we hope this list has helped you narrow down your options. Whether you're looking for a luxurious option or a light and refreshing scent, there's sure to be a jasmine perfume that's perfect for you.
Read next: The Most Luxurious Fragrances for Men
Like this guide to the best jasmine perfumes? Pin for later or share with friends.