Are you looking for the perfect citrus perfume to express your unique style? Look no further!
Citrus notes are multifaceted and can range from sweet to sharp depending on how they're combined with other scents. Not only are these fragrances pleasing to the nose but they also have several therapeutic benefits thanks to their unique molecules.
From sweet and subtly amazing, to bold and invigorating, we have narrowed down a list of the best citrus perfumes for both men and women. From sophisticated floral blends such as Eau Sauvage by Dior to Acqua di Gio's bright blend of grapefruit over warm sandalwood, these lemon fragrances are sure to please.
Discover some of the greatest ways to refresh your stylee with amazing fragrances from Dunhill's Amalfi Citrus line, or Margiela REPLICA Under The Lemon Trees that can take you from day into night. Get ready for an up close exploration as we show off these luxurious scents fit for any occasion.
An Overview of Citrus Perfumes
Citrus perfumes are a popular choice for those who enjoy fresh and invigorating scents. These fragrances are typically made from essential oils derived from various citrus fruits such as lemons, oranges, and grapefruits.
These scents are characterized by their bright and zesty aromas that can uplift and energize the senses. They are commonly used as an everyday fragrance because of their refreshing quality that can help boost one's mood and confidence.
These scents are usually made up of bright and juicy notes of lemon, bergamot, grapefruit, and other citrus fruits. A citrus perfume is perfect for adding an extra burst of energy to your day or for wearing during the warmer months when you want to feel cool and refreshed.
Citrus fragrances are also known for their versatility, as they can be worn by anyone at any time of day, making them a staple in many people's fragrance collections. With their dynamic and refreshing qualities, it is no wonder that citrus perfumes have become a beloved fragrance category among perfume enthusiasts worldwide.
1. Eau Sauvage for Men and Women by Dior
Eau Sauvage by Dior is a timeless fragrance that has been loved by men and women for decades. When first introduced in 1966, it revolutionized the world of perfume with its fresh, clean scent.
The base notes of earthy vetiver, and musk are complimented by the top notes of lemon, bergamot, and basil, creating a sensory experience that is both invigorating and sophisticated. It's no wonder that Eau Sauvage has become a classic in the fragrance industry, standing the test of time and remaining a go-to fragrance for those who seek a sophisticated yet understated scent.
2. Acqua di Parma for Men and Women
Acqua di Parma has been a go-to brand for those who appreciate quality, Italian-made fragrances since its inception in 1916 in Milan. Their range of scents spans from bold colognes for men to subtle perfumes for women, all of which are crafted with the finest ingredients.
Acqua di Parma's passion for creating well-crafted and sophisticated perfumes is evident in every bottle as they strive to embody the essence of Italian living. Whether you're looking to add a signature scent to your collection or give a luxurious gift that's sure to impress, Acqua di Parma is a name you can trust.
The Acqua di Parma Citrus line includes a range of natural sprays such as Colonia Essenza Eau de Cologne and Bergamotto di Calabria Eau de Toilette. The latter has top notes of Calabrian Bergamot DOP and citron, middle notes of cedarwood and red ginger and base notes of musk, benzoin and vetiver.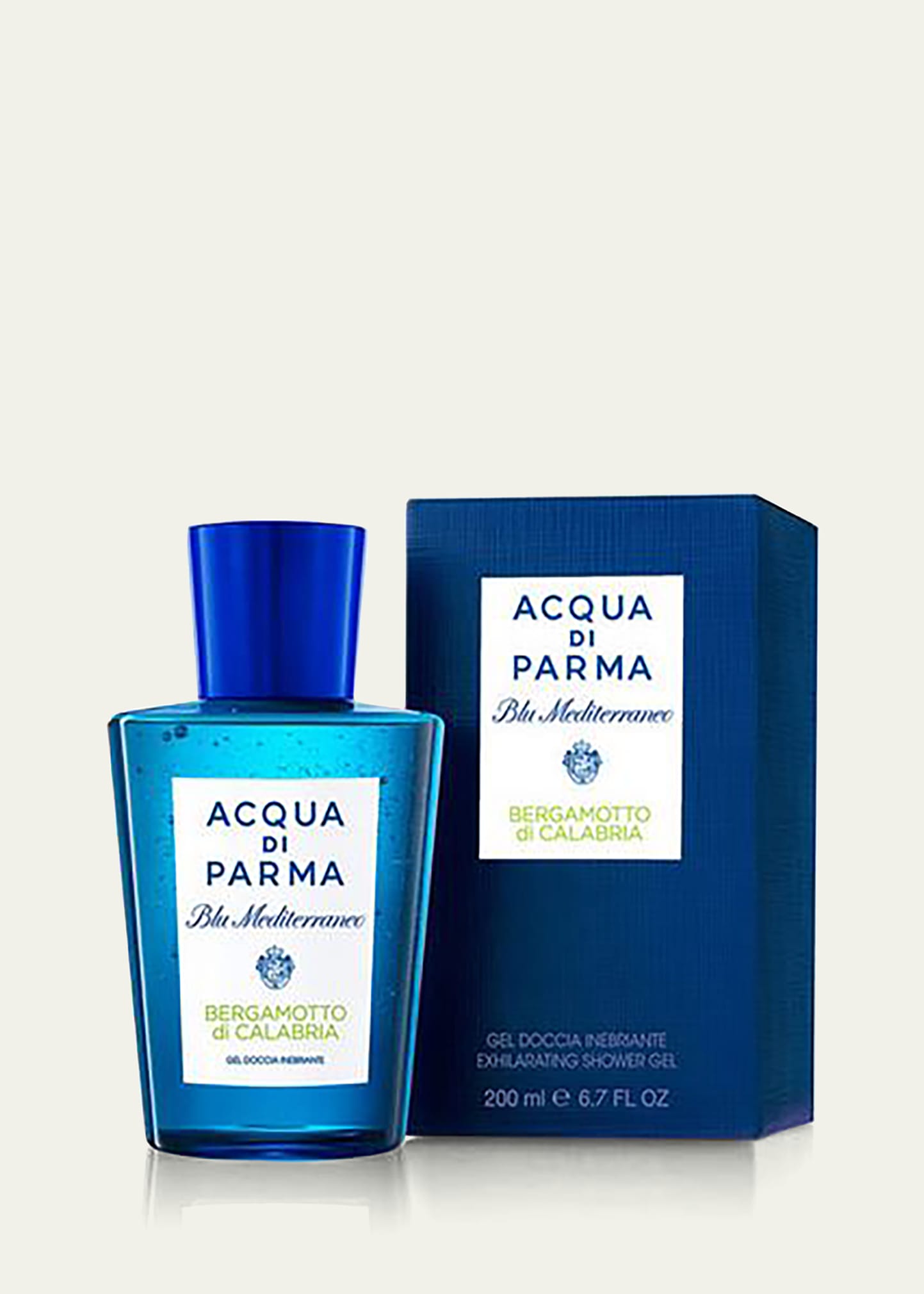 3. Eau de Mandarine Ambrée for Men and Women by Hermès
Eau de Mandarine Ambrée by Hermès is a fragrance that embodies the perfect balance between fruity and woody notes. This unisex scent has been designed to capture the essence of mandarin, blended with powdery amber undertones to create a warm and inviting aroma that can be worn all year round.
The fragrance opens with a burst of fresh mandarin, followed by a heart note of passion fruit. The finale is the amber and musk lingering notes that will leave you smelling irresistible all day long.
Eau de Mandarine Ambrée is perfect for those who appreciate a subtle yet sophisticated fragrance that is suitable for any occasion. Try it out today and experience the allure of this amazing scent.
4. Clinique Happy
Clinique Happy is a fragrance that has been loved by both men and women since its release in 1997. This uplifting scent is a beautiful combination features notes of fruity and floral notes that create a refreshing aroma.
For women, there is a Limited Edition Clinique Happy™ Perfume Spray in collaboration with their Global Ambassador, Emilia Clarke. Every purchase includes a 30% donation to Emilia's charity SameYou.
Signed with her daily statement, "You are enough", this exhilarating fragrance includes notes of pink pepper, grapefruit, bergamot, and freesia.
Clinique Happy also comes in a men's version, with lime, green notes, and mandarin orange. Both versions have a subtle hint of musk and amber, which create a warm and inviting base.
Clinique Happy is perfect for any occasion, whether you're going to work or out on a date. If you're looking for a fragrance that's both timeless and modern, Clinique Happy is the perfect choice.
5. Acqua di Gio for Men by Giorgio Armani
Acqua di Gio for Men by Giorgio Armani is a classic fragrance that has stood the test of time. Its fresh and aquatic scent is perfect for any occasion and is loved by men all over the world.
This citrus cologne is composed of a perfect blend of floral, fruity, and woody notes, creating a unique and captivating aroma. Its top notes consist of green tangerine, succulent neroli, and juicy Calabrian bergamot, while its heart notes are composed of jasmine, rosemary, orange flower and rock rose.
Finally, Acqua di Gio's base notes feature earthy patchouli and the fruity notes of persimmon, giving the fragrance a masculine and sophisticated appeal. Perfect for the modern man who wants to exude confidence and style, Acqua di Giò for Men by Giorgio Armani is a citrus scent that will never go out of style.
6. Calvin Klein CK One Scene Unisex
Calvin Klein has been a long-standing powerhouse in the fashion industry, delivering iconic designs that truly stand the test of time. The brand's fragrances are equally popular. One of their most successful unisex fragrances, CK One Scene Unisex, is no exception.
This timeless scent was released in 1994 and has remained a favorite among many ever since. It's a unisex fragrance that exudes freshness, warmth, and comfort making it perfect for everyday wear.
The citrusy notes of mandarin and blood orange blossom, are balanced beautifully with amberwood, musk, ginger and patchouli, creating a fragrance that's both invigorating and sexy. Whether you're dressing up for a night out or simply running errands, CK One is a scent that you'll love to spritz on.
7. Dunhill Amalfi Citrus
Dunhill Amalfi Citrus is a fragrance that perfectly embodies the essence of the beautiful coastal town of Amalfi. Its refreshing and rejuvenating aroma is perfect for both men and women.
Created with a unique blend of citrus fruits, this fragrance exudes a burst of energy and vitality, making it the perfect scent for summer. The citrusy notes of vert de mandarin, lemon and bergamot are complimented with spicy cardamom, and vetiver, creating a captivating and stimulating scent.
If you're looking for a citrus fragrance that will unlock your senses and bring a touch of luxury to your life, then look no further than Dunhill Amalfi Citrus Eau de Parfum Spray.
8. Margiela REPLICA Under The Lemon Trees
Margiela Replica is a collection of fragrances that captures the essence of different moments and memories. From the comforting aroma of old books to the nostalgic scent of a fireplace, these scents are designed to transport you to another time and place.
Each fragrance is carefully crafted to be both unique and familiar, making them perfect for both men and women. REPLICA Under The Lemon Trees is a key citrus eau de toilette that features refreshing notes of Kalamansi lime, cedarwood and green coriander.
Whether you're looking to relive a fond memory or create a new one, this crisp floral fragrance is sure to appeal.
9. Louis Vuitton Météore
Louis Vuitton, a name synonymous with luxury fashion and timeless elegance, also boasts some renowned fragrances such as Météore for men. This fresh scent is inspired by the concept of a meteor shower, evoking an energy and light that can be found nowhere else.
One of the best citrus colognes for men, it has top notes of mandarin, bitter orange,, Calabrian bergamot and Sicilian orange. Middle notes of cardamom, pepper, neroli and nutmeg work well with the base of Java vetiver oil.
The stylish perfume bottle is refillable in stores equipped with a perfume fountain. It also comes with a handy travel bottle and four cartridges. With Météore, Louis Vuitton has once again cemented its position as a leader in the fragrance industry, offering an unparalleled sensory experience.
10. Maison Francis Kurkdjian
Maison Francis Kurkdjian is a luxury fragrance brand that creates premium scents for both men and women. Founded by Francis Kurkdjian, a master perfumer with over 25 years of experience, the brand prides itself on using only the highest quality ingredients in their fragrances.
For her, the brand offers a range of feminine scents that are both sophisticated and alluring. For him, Maison Francis Kurkdjian offers a selection of refined and distinctive fragrances that are perfect for the modern man.
The brand has several lemon perfumes, including Aqua Universalis Eau de Toilette, Petit Matin Eau de Parfum and Aqua Vitae Eau de Toilette. No matter your preference, Maison Francis Kurkdjian has a fragrance that will make you feel confident and sophisticated.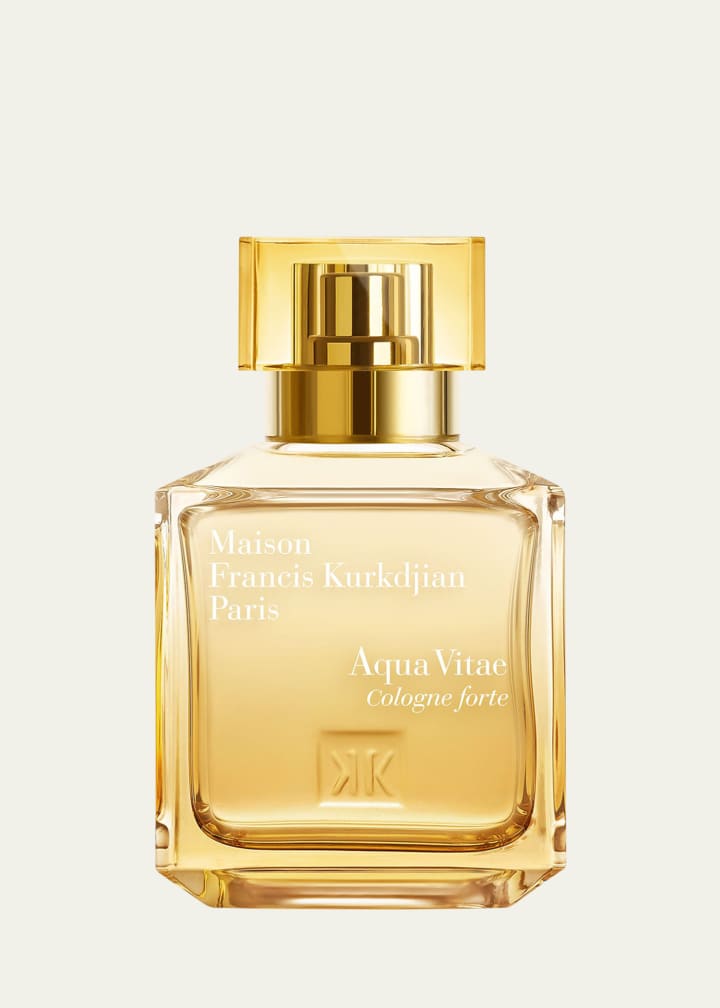 Final Thoughts on the Best Citrus Perfumes and Colognes
Whether you're purchasing a fragrance for yourself or for someone special, citrus-based perfumes are undeniably the perfect choice! They are a fantastic opportunity to express one's personality with its fresh and delightful aroma and bring nature-inspired fragrances into our everyday lives.
Citrus perfumes, while often overlooked and underestimated, offer a variety of fragrances that are perfect for any occasion. If you're seeking to surround yourself with invigorating scents, look no further than these unique aromas! From the classically light, slightly sweet scent of Acqua di Parma to the bold citrus aroma of Eau Sauvage by Dior there is sure to be something to suit any taste.
For those looking for an in-between unisex option, Calvin Klein CK One provides refreshing top notes with a mix of lighter undertones. Ultimately, try experimenting with all of these wonderful options from Dunhill Amalfi Citrus to Clinique Happy and find the one that's perfect for you!
Knowing which are the best citrus perfumes for men and women can transform your fragrance wardrobe into something much more dynamic and artistic. So don't resist the allure of fresh citrus scents anymore; instead, indulge in these popular choices and leave your own memorable mark on the room.
Read Next: